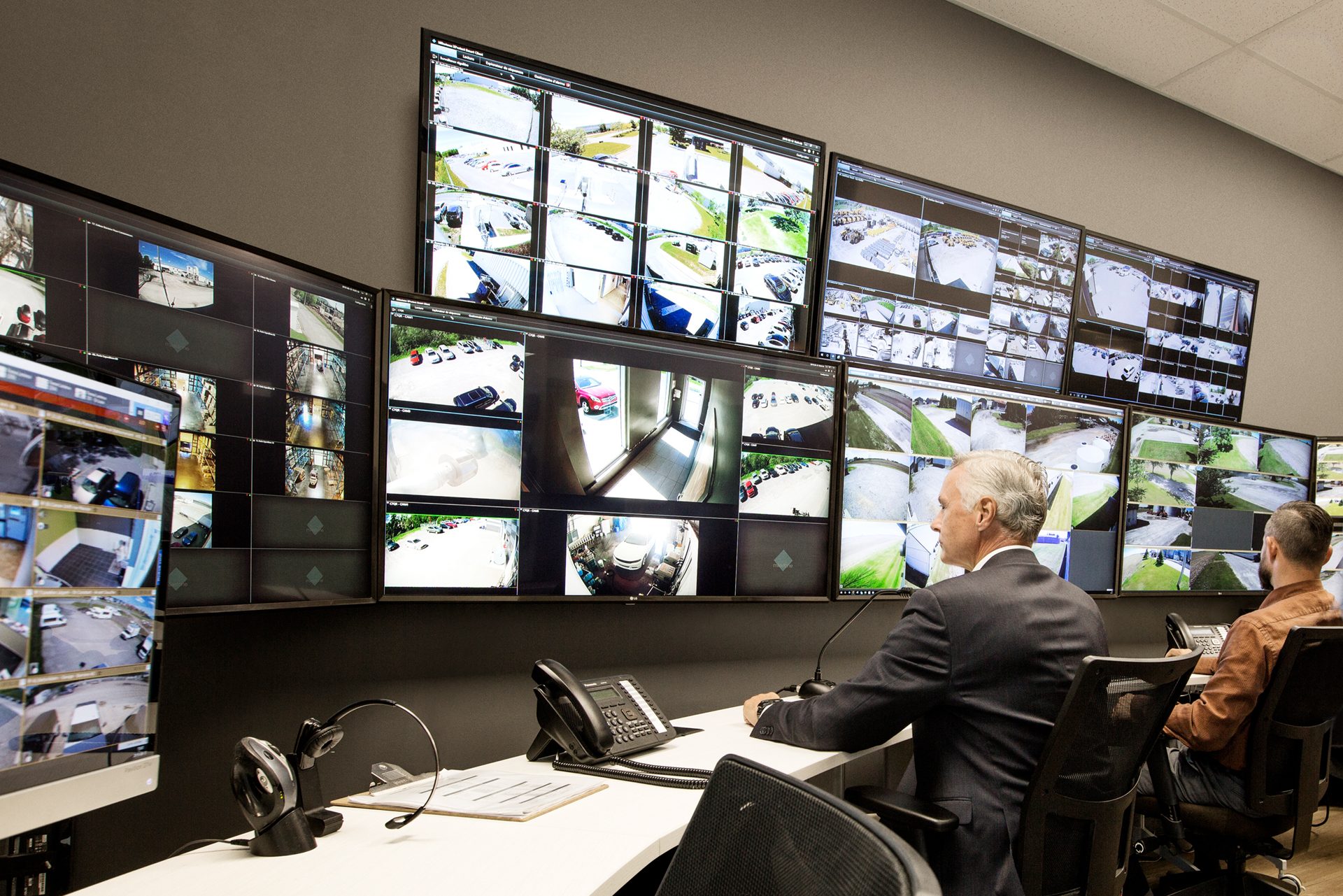 0
You work hard to grow your business, and we understand the importance of protecting your property and assets when you're not around.
It is with this in mind that we are offering you the opportunity to acquire our most popular technological solution to date, our Central Video Surveillance service equipped with a detection system based on artificial intelligence.
Is this service for you?
Our video surveillance center is used by several types of customers who operate in various fields. Indeed, we serve car dealerships, several construction sites, retail stores and warehouses, production plants, as well as several banking institutions. Whether your property to be monitored is a few hundred m2 or rather several acres, our system and our equipment will adapt to your needs.
Functioning
For your peace of mind, we start with the installation of monitoring equipment at your site. Indeed, our advisors specialized in video surveillance will visit your property to suggest the best options according to your situation. Their proposals will be supported by, among other things, the location of your site, the optimal camera models to use, the issues related to your type of business, etc.
Our experienced technicians will then come to your site to install all your equipment, and they will be able to train you on how to use it, if applicable.
Finally, once connected to the Central, you will be in good hands as we have specialized security officers who are present 24/7 to monitor your site using our analytical detection software.
Real-time interventions
According to our procedures developed over the past few years and thanks to the equipment installed on the sites, the interventions of our agents can vary greatly depending on the customer's business category, ranging from a simple warning to the help of speakers, up to contacting the Police for an in-person intervention.
Daily and event reports
For each intervention carried out by our security agents, an intervention report will be produced with the details of it. It will then be sent to the contact persons in the following minutes by email so that they are immediately informed.
Additionally, we also take the initiative to notify you when pre-approved individuals visit during monitoring hours. This implies that when you receive a visit from suppliers during monitoring hours, for example the delivery of materials or the visit of employees of your cleaning company, you will receive a daily report mentioning their presence, which will allow you to validate the work they do as well as respecting your agreements with your suppliers.
You have questions?
At any time, simply call 514-254-8666 to be put in contact with someone in the Technology Department. Whether it is the department coordinator or a central agent who answers your call, they will be happy to answer you to the best of their knowledge, and to help you with your projects and issues.