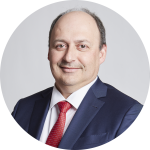 Dany Laflamme, MBA
President and CEO
Dany Laflamme has been a shareholder and member of Gardium Securité's management since its creation in 2002 and has been its President since 2012. Before embarking on this path, he acquired more than twenty years of experience in highly strategic, complex positions. He was a consultant and director of strategic planning for Secor Conseil, and served as vice-president, strategic development for a venture capital firm with more than $5 billion in assets. His excellent communication skills have enabled him over the years to develop strong ties with both clients and employees of this wonderful company.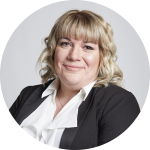 Julie Léger, CRHA
Vice President Human Ressources & Operations
Julie Léger joined Gardium Sécurité in 2016 as Regional Director, Human Resources and was promoted to Vice-President, Human Resources in December 2018. Since February 2020, she assumed the operations part of Private Security and now she is an Associate. Ms. Léger has over 20 years of human resources and operations management experience. In addition to having held several key positions at the Hudson Bay Company in retail management, then HR supervision in logistic centres, she was also Director, Human Resources of Pre-boarding Security at the Airport of Montreal, and counts 5 years of service in private security. Since the beginning of her career, Ms. Léger has always been committed to dealing with challenges in labour relations and the management of health, safety and staffing issues.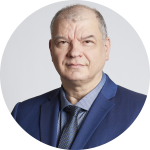 Martin Côté
Vice President Conflicts, Investigations and Background Checks
With over twenty years of experience in the field of public security, Martin Côté joined the Gardium team in 2016 as Director of the investigation and operations division. His strong abilities to take on major challenges have led him to collaborate with various renowned employers and to build out a reputation of choice in the field. His composure and great adaptability have allowed him over time to become an expert in the investigation of organized crime. Martin is recognized by his peers as a very valuable professional with whom it is always a pleasure to collaborate.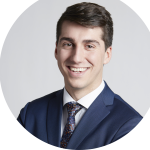 Simon Laflamme, CPA
Vice President Technology
Before occupying various positions within Gardium, Simon Laflamme worked as an Analyst at PWC Canada. Graduated from HEC Montreal in Business Administration specializing in Finance and Accounting, he subsequently holds a Specialized Graduate Diploma in Accounting. He is now part of the Order of Chartered Professional Accountants (CPA) and holds the position of Vice President Technology in the company.