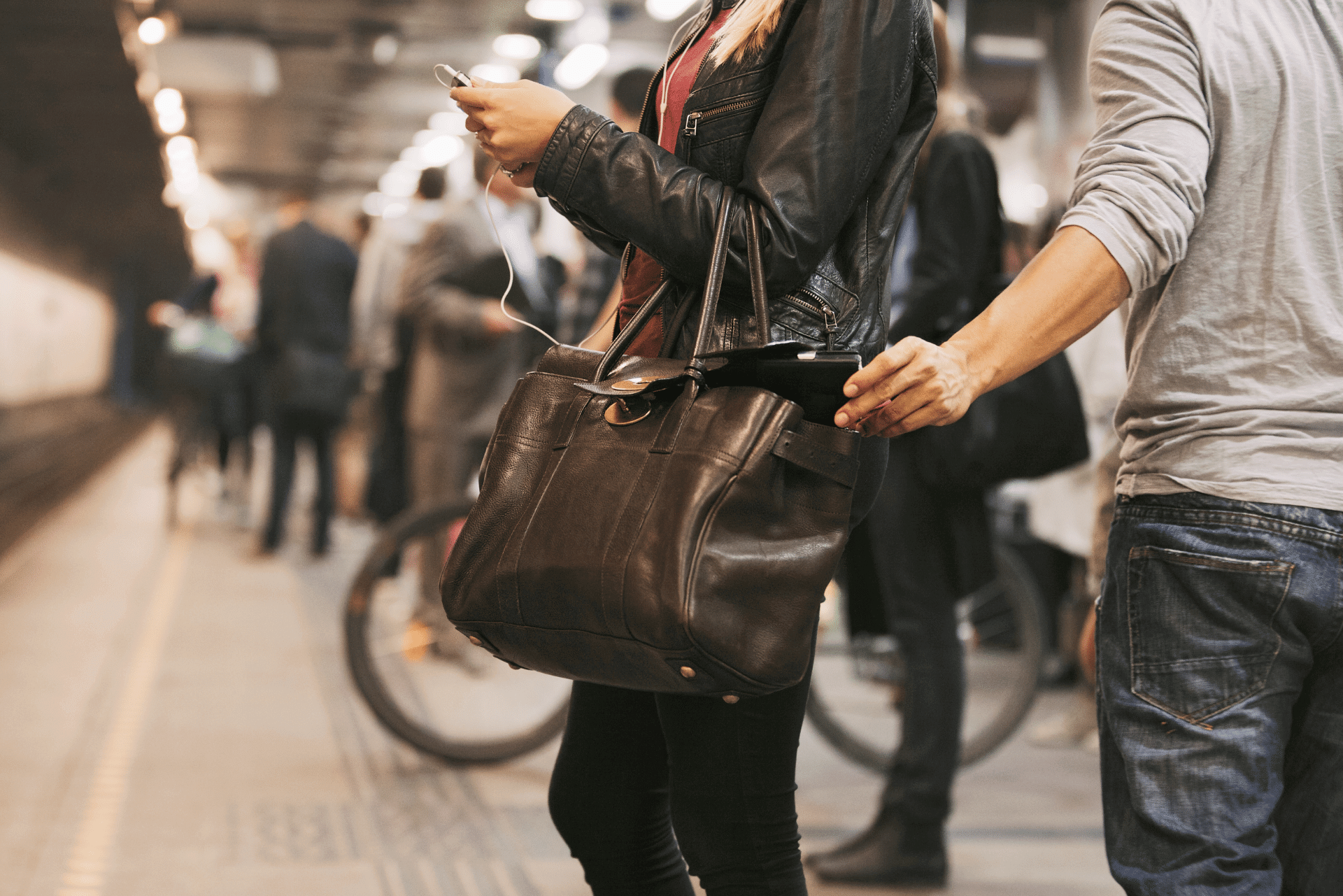 Background Checks
Investigations

0
Did you know that March is Fraud Prevention Month? With the various data breach scandals that have occurred in recent years, many people are now victims of identity theft. To better understand this phenomenon, we spoke with one of our specialists in the investigation department.
A Double Crime
Identity theft is the process of obtaining someone's personal information.
There are several methods to accomplish this, ranging from simple to much more complex. It can be as basic as a pickpocket stealing a wallet, or a thief looking over someone's shoulder while they are entering information into their mobile device. There are also more complicated schemes such as phishing, phone or email scams, mail interception and more.
No matter how the identity is stolen, the result is the same: it's a crime. But it usually doesn't end there. Using the stolen information is another crime. Typically, this will be to obtain credit, loans, cash and/or property.
All the information stolen is useful to the criminals. The more they know about the victim, the more they can foil any security questions that may be asked, precisely to validate their identity.
"Let's take the example of a wallet theft," says our specialist. "Depending on what's in it, thieves can easily use your bank cards, but they can also find out which associations you belong to or even your blood type!"
Is It Possible to Prevent Identity Theft?
As in any field, there is no such thing as zero risk. No one is immune to fraud, but there are a few simple tricks to make sure the odds are on your side.
Lock your smartphone with a password or PIN
Shred documents with personal information instead of just throwing them in the recycling bin
Be alert to someone looking over your shoulder in public places
Avoid sticking post-it notes with passwords on them to your computer screen
Protect your home internet connection with a password
Pay attention to the wifi connections available on public networks
Be careful about what you make public on social networks
In spite of all the attempts at prevention, it is possible to come across professionals working in well-structured groups who will still manage to get what they want.
What to Do If You Are a Victim of Fraud?
The first step is to file a complaint with the police department.
"It is of the utmost importance to react quickly, because it can happen very quickly," explains our specialist, who is also a former police officer. "It's important to report the crime, it's not trivial. Your complaint will be the subject of a police report and the information will be noted in a database. It is possible that the person who stole your identity is intercepted for a completely different reason and that your documents are found in his possession. The police will quickly trace it through the investigation."
Once the police have been contacted, a demanding but essential step arrives: contacting one's financial institutions, service providers (such as the telephone company) and government companies (health insurance, driver's license, passport), to notify them of the situation. Depending on the situation, you may need to cancel your debit and credit cards or apply for new documents (sometimes with fees).
But above all, you must make sure that you increase the level of security for obtaining credit. This includes organizations such as Equifax, TransUnion and the Canadian Anti-Fraud Centre.
"You have to take the time to do it," says our expert. "If you manage to act in time, you limit the damage to your credit score, which is sometimes difficult to reverse. And the consequences are not only financial. There's the anxiety of not knowing what the bad guys' next moves will be with your information."
How Can Gardium Help Victims of Identity Theft?
"We get a lot of calls about this," says our expert. "Most of the time, we take a counseling and support approach with the victims. We'll simply advise them towards the right steps to take and review the items on the list to see if they've called the police, their institutions, agencies… it's kind of like the good father's guide."
Generally, then, Gardium guides the individual without opening a file or an investigation, which remains in the hands of the police.
"They are the best placed for this type of investigation," says our specialist. "Don't try to play James Bond, leave the file in their hands. They sometimes know the organized groups."
Identity theft, however, can have another target: companies. It can be an attack on them directly, or on one of their partners or suppliers, for example.
In the case of corporate identity theft, the role of a private company like Gardium is different. Indeed, if the police investigation is refused or does not lead to concrete results, our service can complete the investigation, particularly by monitoring certain suspects internally and ensuring that they have not caused any collateral damage.
"Sometimes, some companies don't want to take the whole thing to court," explains our specialist. "They want to get the results of the investigation and decide which action to take, especially if the guilty party is in-house. That's only possible if it's a private investigation. Any police investigation that succeeds in finding a culprit will lead to legal proceedings. So our solution offers companies more flexibility."
Gardium offers numerous services to businesses including criminal background checks, reference checks and validation of official documents. Don't hesitate to contact us if you have any questions.